Ben Jonson (1573-1637)
Poet and dramatist.
Charles Chauncy (1592-1672)
President of Harvard 1654-72.
George Herbert (1593-1633)
Poet.
John Dryden (1631-1700)
Poet and dramatist. Poet Laureate.
John Locke (1632-1704)
Philosopher.
Christopher Wren (1632-1723)
Architect of St Paul's Cathedral. Original fellow of the Royal Society.
Robert Hooke (1635-1703)
Scientist, inventor, mechanic, architect, astronomer. Author of 'Micrographia'.
George Jeffreys, 1st Baron (1648-1689)
Lord Chief Justice of the Bloody Assize. Lord Chancellor. Died a prisoner in the Tower.
Henry Purcell (1659-1695)
Composer.
Charles Montagu, Earl of Halifax (1661-1715)
Orator and financier. Originator of the Bank of England and the National Debt.
Thomas Pelham-Holles, Duke of Newcastle (1693-1768)
First Lord of Treasury 1754-6. Prime Minister.
Henry Pelham (1696-1754)
First Lord of the Treasury and Chancellor of the Exchequer 1743-54. Prime Minister.
William Murray, Lord Mansfield (1705–1793)
Great reforming Lord Chief Justice. He commissioned Robert Adam to remodel Kenwood House.
Charles Wesley (1707-1788)
Methodist preacher and writer of over 6000 hymns.
James Waldegrave, 2nd Earl (1715-1763)
First Lord of the Treasury. Prime Minister for five days in 1757.
Thomas Gage (1721-1787)
Governor of Massachussetts. Commander of British forces during the American War of Independence.
John Burgoyne (1723-1792)
General – surrendered the British Army to American forces at Saratoga. Dramatist.
Richard, Earl Howe (1726-1799)
Admiral of the Fleet.
Charles Watson-Wentworth, 2nd Marquis of Rockingham (1730-1782)
Prime Minister.
Warren Hastings (1732-1818)
Governor-General of Bengal. He was impeached for corruption but acquitted.
Edward Gibbon, FRS (1737-1794)
Historian – The Decline and Fall of the Roman Empire.
William Henry Cavendish-Bentinck, 3rd Duke of Portland (1738-1809)
Prime Minister.
Arthur Middleton (1742-1787)
Signatory of Declaration of Independence.
Charles Cotesworth Pinckney (1746-1825)
American politician, delegate from South Carolina to the Constitutional Convention and defeated presidential candidate in 1804 and 1808.
Jeremy Bentham (1748-1832)
Philosopher.
Thomas Bruce, 7th Earl of Elgin (1766-1841)
Ambassador to Constantinople. Bringer of the Elgin Marbles to Britain.
Henry Paget, 1st Marquis of Anglesey (1768-1854)
Cavalry commander at Waterloo, where he lost a leg.
Robert Southey (1774-1843)
Poet Laureate 1813 – 1843.
Fitzroy Somerset, 1st Baron Raglan (1788-1855)
Lost his right arm at Waterloo. Commanded British forces during the Crimean War.
John Russell, 1st Earl Russell (1792-1878)
Whig and Liberal politician. Prime Minister 1865-66.
Benjamin Hall (1802-1867)
Commissioner of Works and Public Buildings. 'Big Ben' was named after him in 1856.
Belford Hinton Wilson (1804- 1858)
ADC to Simón Bolívar.
William Froude (1810 – 1879)
Engineer, hydrodynamist and naval architect.
Henry Mayhew (1812- 1887)
Author of 'London Labour and the London Poor'.
Ambrose St John (1815- 1875)
Convert to Roman Catholicism, friend of Cardinal John Henry Newman and headmaster of the Oratory School. Newman asked to be (and was) buried in the same grave as St John.
James Froude (1818- 1894)
Historian ('History of England from the Fall of Wolsey to the Death of Elizabeth' and 'The English in Ireland in the Eighteenth Century').
George Henty (1832-1902)
Author of over 80 popular books for boys.
Edward Poynter (1836-1919)
Painter and President of the Royal Academy.
William 'Billy' Moon (1868–1943)
England goalkeeper 1888-1891.
Edward Marsh (1872-1953)
Private Secretary to Winston Churchill, editor of anthologies of 'Georgian' poetry, friend of Rupert Brooke and Siegfried Sassoon.
Arthur Martin-Leake (1874- 1953)
Surgeon who was twice awarded the VC (Boer War and World War I)
Lawrence Doherty (1875- 1919)
Winner of four successive Wimbledon singles championships.
A A Milne (1882-1956)
Author and journalist.
George Kennedy Bell (1883- 1958)
Bishop of Chichester, leading supporter of ecumenism and friend of Dietrich Bonhoeffer. He commissioned 'Murder in the Cathedral' from T. S. Eliot.
John Spedan Lewis (1885- 1963)
Founder of the John Lewis Partnership.
Henry Tizard (1885-1959)
Physical chemist and chairman of the committee that supervised and championed the development of radar.
Adrian Boult (1889-1984)
Conductor.
Jack Hulbert (1892-1978)
Actor.
Edgar Adrian (1899- 1977)
Physiologist and Nobel Prize Winner.
Stephen Potter (1900- 1969)
Author of 'The Theory and Practice of Gamesmanship' or 'The Art of Winning Games without Actually Cheating'.
John Gielgud (1904-2000)
Actor and director.
Richard Doll (1912-2005)
Epidemiologist who helped prove the link between smoking and lung cancer.
H A R (Kim) Philby (1912-1988)
Diplomat and spy.
Angus Wilson (1913-1992)
Novelist.
Norman Parkinson (1913-1990)
Photographer.
John Freeman (1915-2014)
Politician, diplomat and broadcaster.
Robert Carr (1916-2012)
Secretary of State for Employment and Home Secretary.
Andrew Huxley (1917-2012)
Winner of the Nobel Prize in Physiology or Medicine.
Peter Ustinov (1921-2004)
Actor, writer and director.
Michael Flanders (1922-1975)
Writer and entertainer.
Professor Sir Hugh Lloyd-Jones (1922-2009)
Leading Classics scholar and Regius Professor of Greek at Oxford
Donald Swann (1923-1994)
Musician and entertainer.
Tony Benn (1925-2014)
Cabinet Minister 1964-1970 and 1974-1979.
Peter Brook (1925-)
Theatre director.
Nigel Lawson (1932-)
Chancellor of the Exchequer 1983-1989.
Lord Williams of Elvel (1933-)
First class cricketer (Oxford University and Essex) and Labour peer.
Anthony Howard (1934-2010)
Journalist.
Sir Roger Norrington CBE (1934-)
Conductor
Simon Gray (1936-2008)
Playwright.
John Goldman (1938–2013)
Haematologist, oncologist and medical researcher. He was instrumental in the development of bone marrow transplantation.
Richard MacCormac (1938-2014)
Architect and Royal Academician.
William Cookson (1939–2003)
Poet and founder and editor of Agenda 1959 – 2003.
Corin Redgrave (1939-2010)
Actor.
David Cooksey (1940-)
Businessman, venture capitalist and policy advisor.
Adam Roberts (1940-)
Emeritus Professor of International Relations, Oxford University and President of British Academy 2009-2013.
David Stancliffe (1942-)
Bishop of Salisbury 1993-2010.
Peter Asher (1944-)
Pop singer and record producer.
Dan Topolski (1945-2015)
Rower, writer and broadcaster.
Martyn Poliakoff, FRS (1947-)
Research Professor of Chemistry, University of Nottingham.
Andrew Lloyd-Webber (1948-)
Composer and producer.
Lord Neuberger of Abbotsbury (1948-)
President of the Supreme Court.
Michael Attenborough (1950-)
Theatre Director.
Peregrine Simon (1950-)
High Court Judge.
Launcelot Henderson (1951-)
High Court Judge and Distinguished Fellow of All Souls College, Oxford.
Jacek Rostowski (Jan Vincent-Rostowski) (1951-)
Finance Minister of the Republic of Poland 2007 – 2013.
Stephen Poliakoff (1952-)
Playwright.
Tim Sebastian (1952-)
Journalist and novelist.
John Brown (1953-)
Publisher.
Adam Mars-Jones (1954-)
Novelist and Critic.
Tim Gardam (1956-)
Principal at St Anne's College, Oxford.
Dominic Grieve MP (1956-)
Attorney General 2010 – 2014.
Dominic Lawson (1956-)
Journalist.
Nicholas Hamblen (1957-)
High Court Judge
Shane MacGowan (1957-)
Lead singer with The Pogues.
Adam Boulton (1959-)
Journalist – former political editor of Sky News.
George Benjamin (1960-)
Composer.
Andrew Graham-Dixon (1960-)
Art critic and art historian.
Edward St Aubyn (1960-)
Novelist.
Tom Holt (1961-)
Novelist.
Roly Keating (1961-)
Chief Executive of the British Library – former controller of BBC2.
Tessa Ross (1961-)
Controller of Film and Drama at Channel 4 2002 – 2014.
Imogen Stubbs (1961-)
Actress.
Matt Frei (1963-)
TV journalist.
Bronwen Maddox (1963-)
Journalist – Editor of Prospect Magazine and columnist for The Times.
Henry Winter (1963-)
Football correspondent at The Daily Telegraph.
Ian Bostridge (1964-)
Opera Singer and recitalist.
Michael Sherwood (1965-)
Vice Chairman, Goldman Sachs.
Gavin Rossdale (1965-)
Lead singer of Bush.
Helena Bonham Carter CBE (1966-)
Actress.
Julian Anderson (1967-)
Composer.
Sir Nick Clegg (1967-)
Deputy Prime Minister 2010 – 2015
Jason Kouchak (1967-)
Composer/Pianist.
Ruth Kelly (1968-)
Former Cabinet Minister.
Joe Cornish (1968-)
TV comedian/presenter.
Adam Buxton (1969-)
TV comedian/presenter.
Simon Chinn (1969-)
Oscar and BAFTA winning film producer.
Giles Coren (1969-)
Journalist.
Louis Theroux (1970-)
Broadcaster.
Lucy Walker (1970-)
Oscar nominated documentary film director.
Jonathan Yeo (1970-)
Artist – portraitist.
Dido Armstrong (1971-)
Pop singer.
Harry Mount (1971-)
Journalist.
Tom Hooper (1972-)
Oscar winning Film Director (The King's Speech; Les Misérables).
Baroness Lane-Fox of Soho CBE (1973-)
Founding director of lastminute.com.
Conrad Shawcross RA (1977-)
Sculptor and artist.
Christian Coulson (1978-)
Actor, director, photographer and author.
Jacob Kenedy (1980-)
Chef (Bocca di Lupo).
Clemency Burton Hill (1981-)
Actress and broadcaster.
Alastair Sooke (1981-)
Arts Journalist and broadcaster.
Nick Douwma (1982-)
Electronic music producer – Sub Focus.
Alice Eve (1982-)
Actress. (Star Trek Into Darkness)
Anna Stothard (1983-)
Novelist, Journalist and Screenwriter.
Mika Penniman (1983-)
Singer.
Alexander Campkin (1984-)
Composer and conductor.
Grace Chatto (1985-)
Musician – Clean Bandit.
Jack Farthing (1985-)
Actor (Blandings, Riot Club, Poldark, Spencer).
Neil Amin-Smith (1988-)
Musician – Clean Bandit.
Alfred Enoch (1988-)
Actor (Harry Potter films, How to Get Away with Murder)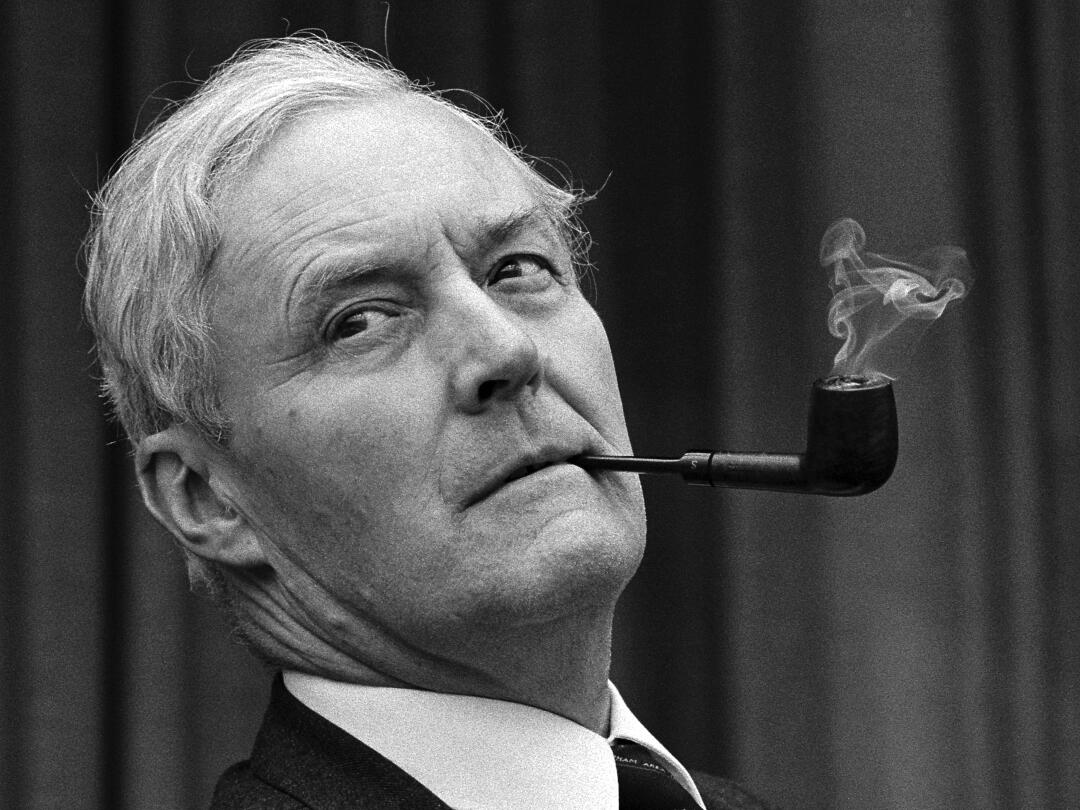 Westminster Milestones
1394
Abbey Account Rolls record payments to the 'magistro scolarum pro erudicione puerorum'.
1461
The School moves from the Almonry to Dean's Yard.
1540
The Benedictine monastery is dissolved but Henry VIII ensures the survival of the School.
1560
Following the brief restoration of the monastery under Mary I, Elizabeth I issues a new charter to 'The College of St Peter at Westminster'.
1562
First Election Dinner following the Election of scholars to Trinity College Cambridge and Christ Church Oxford.
1564
Elizabeth I attends the annual Latin Play.
1599
The former Monks' Dormitory is first used as the schoolroom.
1638
Richard Busby becomes Head Master, remaining in post until his death in 1695.
1649
Execution of Charles I: Busby leads the School in prayers for the King on the day of his beheading.
1659-65
The Busby Library and Ashburnham House are built.
1666
Fire of London – Dean Dolben and the Scholars save St Dunstan's in the East.
1685
Westminster boys first formally attend a Coronation.
1731
The Scholars move into the new dormitory designed by Lord Burlington.
1746
First recorded cricket match: Old Westminsters vs Old Etonians.
1750
Grant family begins to manage a boarding house.
1753
First recorded 'Pancake Greaze'.
1796
First cricket match against Eton at Hounslow Heath.
1810
Vincent Square is secured as a playing field for the School by Dean Vincent.
1815
The Water ledger, recording rowing at the School, begins.
1837
Westminster's victory over Eton at rowing hastens the death of William IV.
1855
Last wholly oral format of
The Challenge
(scholarship examination).
1858
Prince Albert and the Prince of Wales attend Latin Play.
1868
Public Schools Act gives Westminster independence from Westminster Abbey.
1881
Ashburnham House is purchased on the death of Lord John Thynne; new day boy house (Ashburnham) is started.
1883
First non-classical curriculum.
1905-06
The School's first science building is built in Great College Street.
1919
George V, Queen Mary, the Prince of Wales (later Edward VIII) and Prince Albert (later George VI) attend the Pancake Greaze.
1921
The School unveils its First World War memorial – 224 Old Westminsters are known to have died in the conflict.
1940
The Busby Library is destroyed in an air raid and the Head Master's secretary is killed.
1941
College and School are severely damaged in the air raid that also destroyed the House of Commons.
1973
Girls first become full members of the School.
1986
Opening of the Robert Hooke Science Centre.
2010
Queen Elizabeth II visits the school to celebrate the 450th anniversary of the granting of the Royal Charter and unveils a statue of Queen Elizabeth I by sculptor Matthew Spender.
2012
Opening of the
Sports Centre
in the former Royal Horticultural Hall.