Westminster accepts pupils from all over the world, welcoming the diversity of cultures, experiences and educational backgrounds that they bring.
The application process for an overseas candidate is the same as for a UK-based pupil; however, although they may sit their entrance exam in their own country they must come to Westminster School for interview on the prescribed day if invited to do so.
The school is best suited to overseas pupils over the age of 16 who have a relative or guardian in the UK with whom they can stay at weekends. Pupils under the age of 16 must have parents resident in the UK.
In order to cope with both the social and academic demands of being at Westminster, pupils should be fluent English speakers. Preferably, pupils will have been educated in English for at least three years before they come to the school. It should be noted that despite the school's firm roots in the Christian tradition, religious belief does not form part of our selection criteria. However, candidates should be aware that Westminster has compulsory Saturday morning school.
Where you could live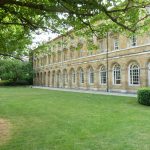 Living on the school premises has many benefits, allowing pupils to take full advantage of the school's extended evening programme of concerts, plays and lectures.

What you could study
The aim of the school is to instil in our pupils a deep love of learning and respect for the tradition of scholarship as well as openness to fresh ideas and innovative ways of thinking.

The activities you could do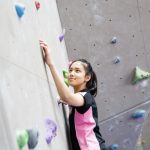 To balance the academic pursuits of our pupils, Westminster offers a wide variety of activities to complement our curriculum.

For more information about studying abroad and gaining a student visa, please see the websites of the UK government's Home Office and the UK Council for International Student Affairs.