Viren Shetty – Secretary General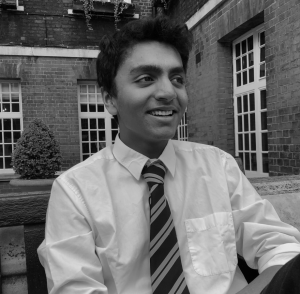 Why MUN is important to me
MUN has provided me with a huge range of experiences, enabled me to meet new people from around the world and really engage in pressing international issues. It appeals to the cynic within us who believes that they could do a better job than diplomats in Geneva and quickly proves them wrong.
What I hope WesMUN to be
A conference with a really high standard of debate: appealing to MUNers old and new, really engaging students in the issues and their wider contexts, while obviously remaining fun at the same time.
A Levels/Pre-Us
History, English, French, Maths.
Interests Outside MUN
Obviously MUN is my life but in whatever time I have left I love trying new indie cafés with my friends, watching The Crown with mum and jamming out to T-Swizzle all on my own.
---
Jay Chitnavis – Secretary General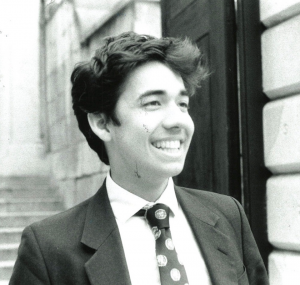 Why MUN is important to me
Aside from visiting other countries and making new like-minded friends from vastly different backgrounds? In such an changing and evolving world, I love the idea of exploring the international political climate and the reasons for certain tensions and having the ability to theoretically resolve them in a friendly forum open to any possibility.
What I hope WesMUN to be
An academically rigorous conference, inviting delegates to think deeply about the issues which underpin our era and generation and to develop an understanding of the forces which have shaped both society and international relations. Fun is cool too.
A Levels/Pre-Us
History, English, Music, Maths.
Interests outside of MUN
Wait, we're supposed to have other interests? MUN, MU-sic – that's no coincidence. I love music and everything about it (but exclusively classical, obviously, none of that normie stuff that Viren listens to). After rocking out in the organ loft on a Sunday morning, I enjoy a bit of historical reading and the odd game of chess and bridge – the only sports for me.
---
Senkai Hsia – Deputy Secretary General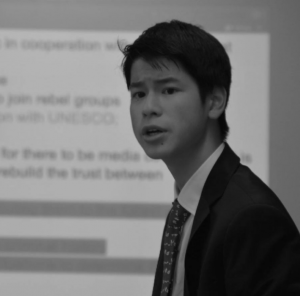 Why you started MUN
Being a keen debater, MUN was naturally a good fit!
Best thing about MUN
POINT OF ORDER!!! And travelling to meet really interesting and amazing people for famously fruitful "debating".
What you hope to achieve from WesMUN
I hope our WesMUN will enable students from all backgrounds and across London and the world to discuss the issues that truly unite us all.
A Levels/Pre-Us
Math, Further Math, Physics, History.
Interests outside of MUN
Taking geekiness to the extreme by captaining the debating team, volunteering as a debating teacher, leading the science society as an aerospace nut and building computer programs to help fix new-born hearts!
---
Charley Gillingwater – Committee Member/Head Chair (SOCHUM)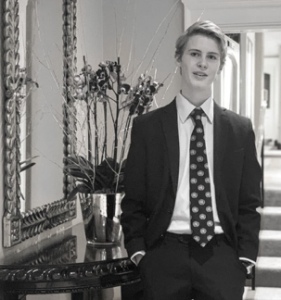 Why MUN is important to me
MUN serves an important role as not only an extra-curricular activity, but also a social environment for interested young people around the globe, making friends with people from France, Sweden, the United States and beyond. Without the opportunity to travel and debate that MUN has afforded me I would have nowhere near the public speaking confidence and ability nor the understanding of international politics I do now.
What I hope WesMUN will be
WesMUN will be my first chairing role at a conference, so I'm excited to learn on the job and guide those in the SOCHUM in fruitful debate, as well as a greater understanding and appreciation of the United Nations and international politics at large.
A Levels/Pre-Us
English, Maths, History.
Interests outside of MUN
The SOCHUM weighs heavily on my mind, but when I can find a spare moment I try to write some dramatic work or poetry, or even venture so far as to leave the house and dabble in some photography. Don't worry though, I'm not too cool to talk to.
---
Thomas Adamo – Secretariat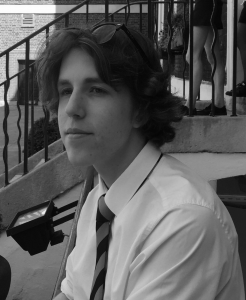 Why MUN is important to me
MUN is super important because it allows interesting discussion about international events in a way that is fun and well structured and is far better than debating (Jonny Heywood take note).
What I hope WesMUN will be
I hope it will be a place that is encouraging for some of the newer students or schools who, maybe are not as familiar with MUN to get a real sense of how great it is.
A Levels/Pre-Us
Biology, Chemistry, History, Maths.
Interests outside of MUN
My hobbies include: making vine references, listening to Bob Dylan on loop and long distance running. I also enjoy water, which TBH is the most underrated beverage.
---
Aryan Mishra – Secretariat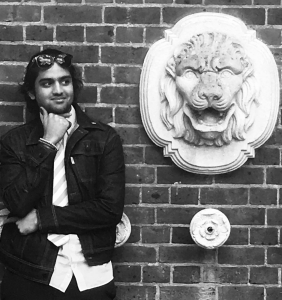 Why MUN is important to me
MUN helped me put myself in the shoes of another to better understand the opinions and personal philosophies of other people. Speaking for other countries, many times as a devils advocate has helped me understand the world far better.
What I hope WesMUN will be
I hope that this conference can be useful in helping people understand that MUN is far better than debating. I also hope that it will leave people understanding better how the UN works and a better knowledge of current affairs and the world around us.
A Levels/Pre-Us
English, Economics and Further Maths.
Interests outside of MUN
When I'm not engaging in fruitful debate with my fellow MUNers, you can catch me listening to some banging tunes, or making music with friends. I also love photography, postmodernist literature, screen printing and having existential crises.
---
Annika Heath – Secretariat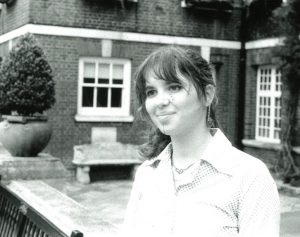 Why MUN is important to me
MUN is important to me both for the significance of the thing it replicates and for the way in which it does so. International cooperation and the mediated discourse between countries is a phenomenal achievement. It is clear to me that the power of diplomatic international negotiation should not be underestimated, particularly when looking at the global impact the UN has had, for instance, on the prosecutions of Charles Taylor and Slobodan Milosevic, or on world peace. UN conflict resolution and peacekeeping initiatives have allowed there to be fewer deaths in conflict in the first decade of the 21st century than any decade of the 20th century. The ability to have an international platform from which to approach global concerns such as famine and climate change is truly remarkable and is only gaining in significance as the interconnected nature of our age develops. As for the way in which we impersonate it; radicalizing your assigned country, forming utterly useless coalitions and being specifically encouraged to argue with people will always be amusing.
What I hope WesMUN will be
Exactly that. Amusing. Hopefully we'll see a resurgence of communism or a new trans-Atlantic fascist regime… anything that requires a lot of note passing.
A Levels/Pre-Us
Maths, History, Physics, English.
Interests outside of MUN
None.
---
Sam Rubinstein – Secretariat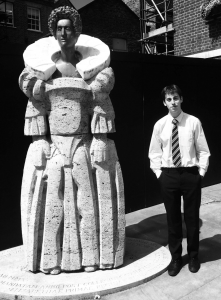 Why MUN is important to me
MUN has improved my confidence and public speaking skills, whilst encouraging my political engagement and inspiring me to develop well-founded opinions on a range of current issues. It has also been important in introducing me to people who share many of my interests.
What I hope WesMUN will be
I am particularly excited for the historical committee, in which I hope that the delegates will enthusiastically re-live and explore a fascinating period of modern history. I also hope the conference will provide a great opportunity to meet other people with similar interests.
A Levels/Pre-Us
History, English, German, Philosophy.
Interests outside of MUN
When I'm not busy arguing with people online or in real life, I spend a lot of my time reading books about linguistics, medieval history, politics, and international relations. My life also consists of Philip Glass, Björk, and amassing Simpsons trivia.
---
Mr Jamie Brown – Director of WesMUN
What do you love about MUN?
Tackling serious and often grave issues with a sense of enjoyment and fun has always struck me as an odd mix but also something which makes MUN so unique. No-one would notice the delegate for Iran sitting next to the delegate for Israel at lunch, but that is the beauty of it.
What do you want pupils to get out of WesMUN?
An ability to sit and listen to an argument you disagree with, even without a 'right to reply' is, I think, an incredibly valuable skill. I also like the thought of delegates leaving WesMUN with a really deep understanding of a particular issue, and being able to explain that to friends and family.
---
Dr Jane Evans – Director of WesMUN
What do you love about MUN?
I like that it promotes the principle of cooperating and thinking from a different perspective to reach a potential solution, rather than simply winning an argument. I think the research that goes into understanding the policies and priorities of another country and having to stick to these is one of the best ways to start exploring the complexities of international relations and development – which is obviously fascinating.
What do you want pupils to get out of WesMUN?
I hope they enjoy it! I hope they learn something new, whether that be through their own research, in a debate, or from one of our visiting speakers.
---
Ms Gema Franco – Director of WesMUN
What do you love about MUN?
I've always been really interested in the complexity of international relations, and I love to see our students fully engaged in discussing and trying to make sense of them.
What do you want pupils to get out of WesMUN?
I hope that, through MUN, students do not just develop their knowledge but also their confidence, leadership, communication and negotiating skills.