Archives and Collections
Our Archives and Collections are highly valued by the school and regularly used by pupils, teachers and alumni as well as the general public.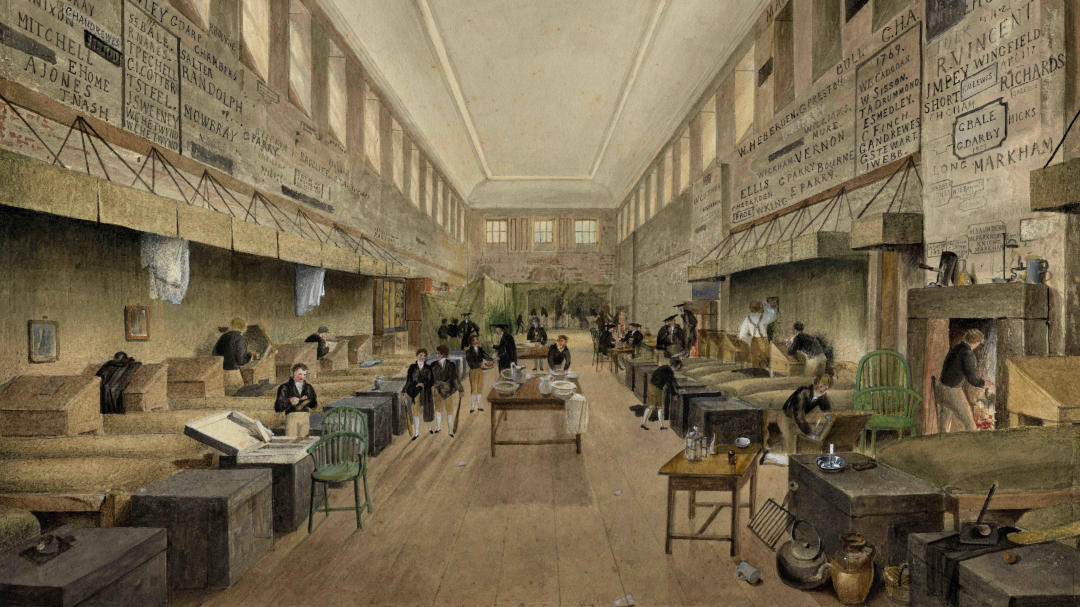 Stored onsite in purpose designed accommodation, the archives contain records of the school's activities, administration and alumni, predominately dating from the 1868 split from Westminster Abbey. Additional records covering the earlier period of the school's history can be found in the Westminster Abbey Muniment Room and Library. The Archivist, Elizabeth Wells, also manages the school's collections, including works of art, rare books, manuscripts and a wide range of artefacts.
Our collection of rare books is particularly strong, containing the bulk of the library amassed by Head Master, Dr Richard Busby, during the 17th Century. There is also a significant collection of Latin and Greek Grammars, dating back to the 16th Century. The school continues to collect first and fine editions of works by Old Westminsters.
Contacting Us
We are always keen to add relevant material to the Archives. Diaries, correspondence, photographs and other papers all increase the richness of the collections. Should you have any items relating to your, or a relative's, time at the school that you would like to donate, please contact the Archivist. Researchers are welcome but, as we operate within a busy school, access to the collections is by appointment only.
If you have an enquiry relating to the history of the school please send your request to the Archivist. The school receives many enquiries and we will not always be able to answer immediately as it can sometimes take time to carry out the necessary research. Please supply as much background information to your query as possible, particularly if you are tracing an ancestor who may have attended the school.
Current Projects
 We are working hard to publish more information about our Archives and Collections online. Take a look at what is available below, or
book a guided tour
.