Westminster goes red to bring good luck for the Chinese New Year
1 February 2022
Purcell's boarding house has welcomed the Year of the Tiger with food, clothes and decorations on a special celebratory evening
As colourful celebrations took place around the world as well as in the streets of London's West End and Chinatown, Westminster pupils in Purcell's, the School's girls-only boarding house, came together to make their own festive celebrations by dressing up in their 'lucky' colours, decorating the common room red and enjoying an evening of hotpot cooking, dumpling making and lots of eating.
This year's Zodiac animal, the Tiger, traditionally a sign of new beginnings, will hopefully bring good fortune to many, especially those born under the Sign, including Isabelle's (Sixth Form, PP) grandmother.
Chinese New Year is the most important day in the Chinese calendar with more than a billion people celebrating it. It is also known as the Lunar New Year. Celebrations last two weeks finishing with lantern festival, which marks the full moon.
And Purcell's evening couldn't have gone any better, with pupils from different countries and cultural backgrounds sharing in the occasion. Crystal (Sixth Form, PP) reflected "It was special evening, because everyone got together to celebrate without prejudice". "The food was really good, and everyone was happy and chatty!" said Julie (Sixth Form, RR).
Isabelle (Sixth Form, PP) added "we are really proud that our Housemaster, Ms Joyce, helped us organise this evening."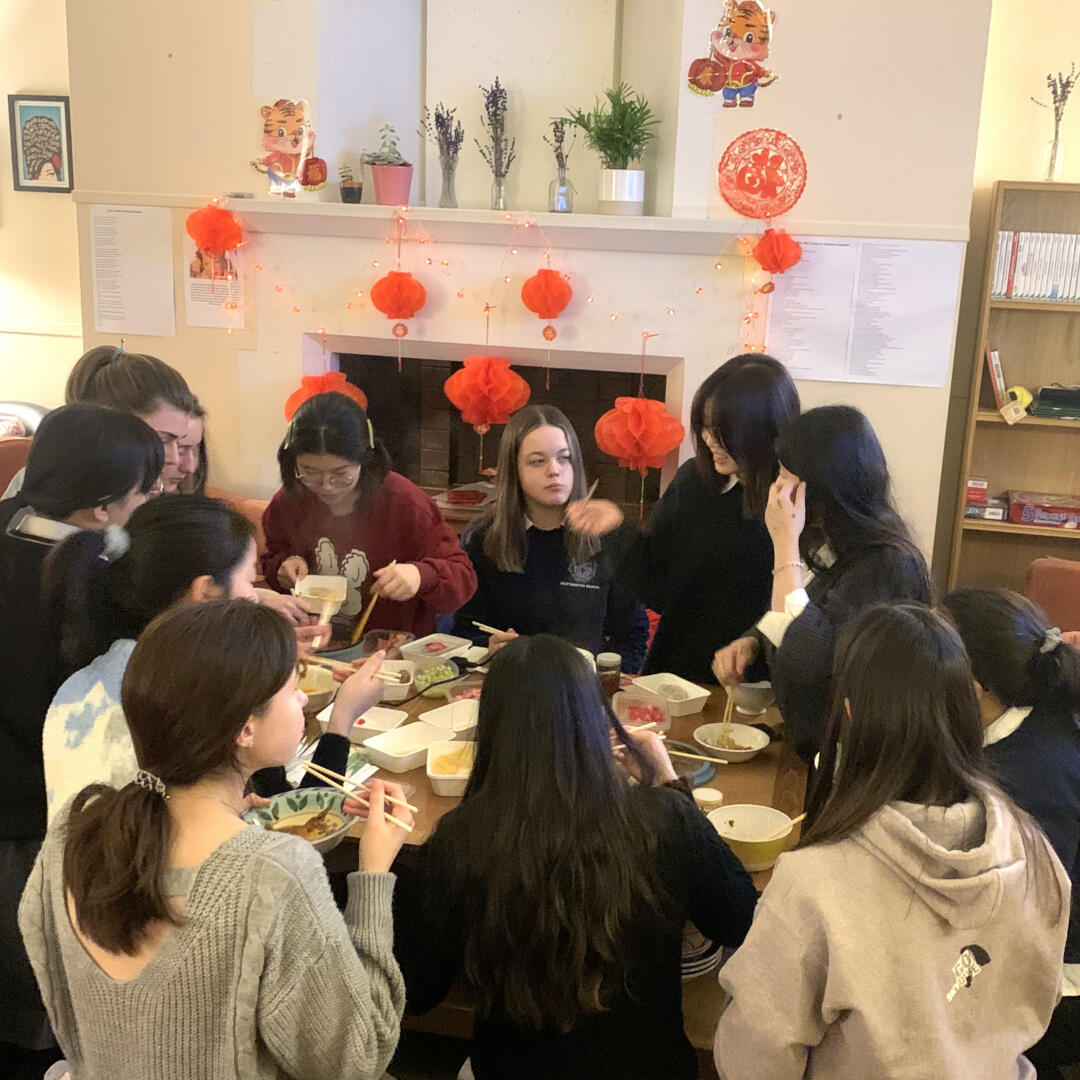 Westminster goes red to bring good luck for the Chinese New Year