Reaching high notes with Jess Gillam
14 January 2022
Renowned saxophonist and presenter Jess Gillam MBE played at Westminster in the 33rd Sir Adrian Boult Memorial Concert with her musical partner, collaborative pianist Zeynep Özsuca
Jess was incredibly generous with her time, working with our saxophonists in a masterclass before local primary school pupils arrived for 'An Audience with Jess'. Both the afternoon sessions and the concert itself took place at St John's Smith Square, where a very appreciative audience were treated to a fascinating programme which included works by Barbara Thompson, Meredith Monk, John Harle, Luke Howard, and Ayanna Witter Johnson.
Jess Gillam first captured the public's attention in 2016 when she reached the final of BBC Young Musician of the Year. After this success, she signed to Decca Records in 2018, and topped the Sound of Classical poll at the Classical BRIT Awards, which celebrates artists under the age of 30.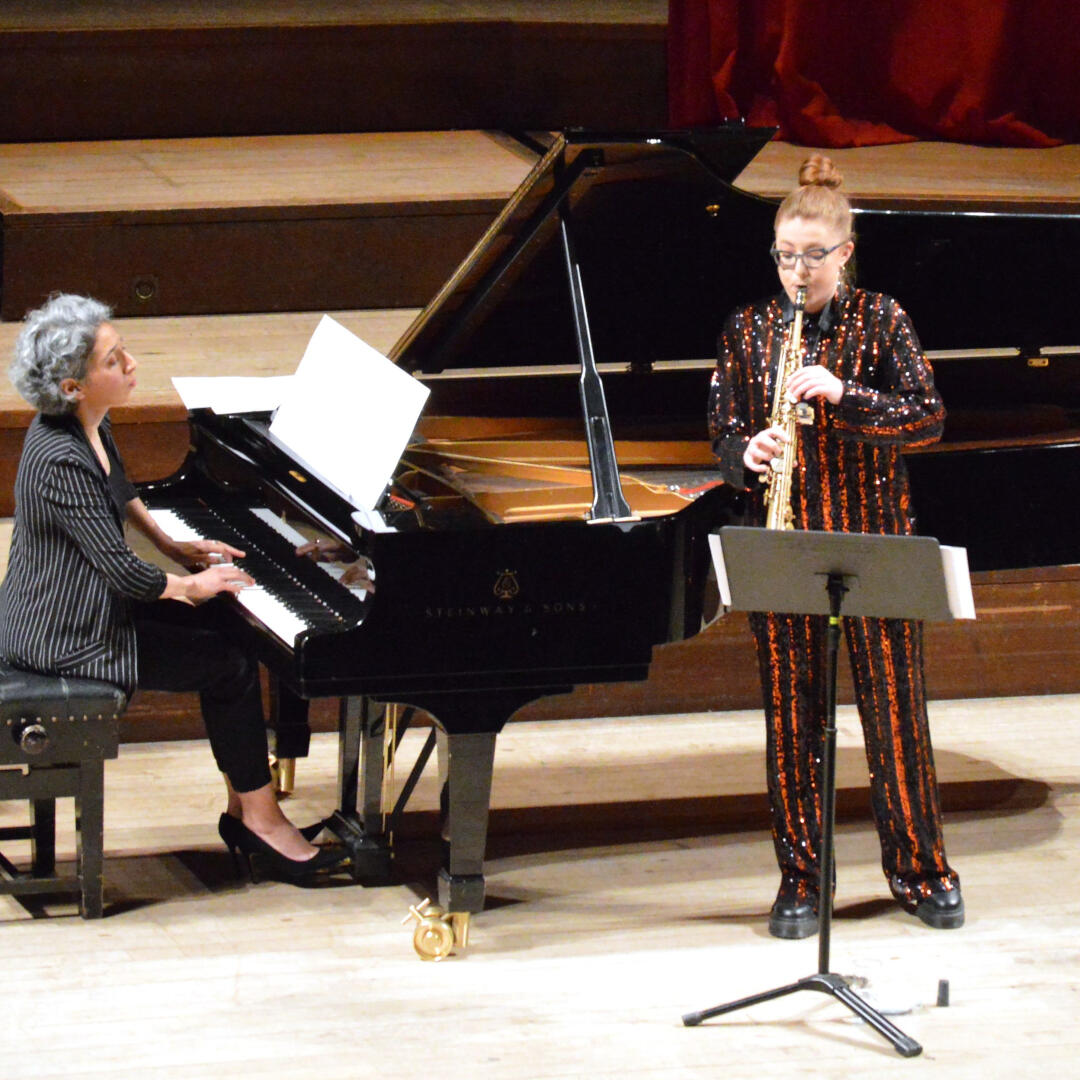 Sir Adrian Boult was a pupil at Westminster at the turn of the twentieth century and, after his death in 1983, Westminster founded an annual concert in his memory. Sir Yehudi Menuhin with the Yehudi Menuhin School inaugurated the series of concerts in 1984 and, most recently, performers have included Nicola Benedetti, Alison Balsom, The King's Singers, and Jacob Collier.
Reaching high notes with Jess Gillam