The Houses
Every Westminster pupil belongs to a House during their time at the school. This House will become almost like a family to them, as it provides the basis for many friendships and will be the space in which they spend a considerable portion of their time.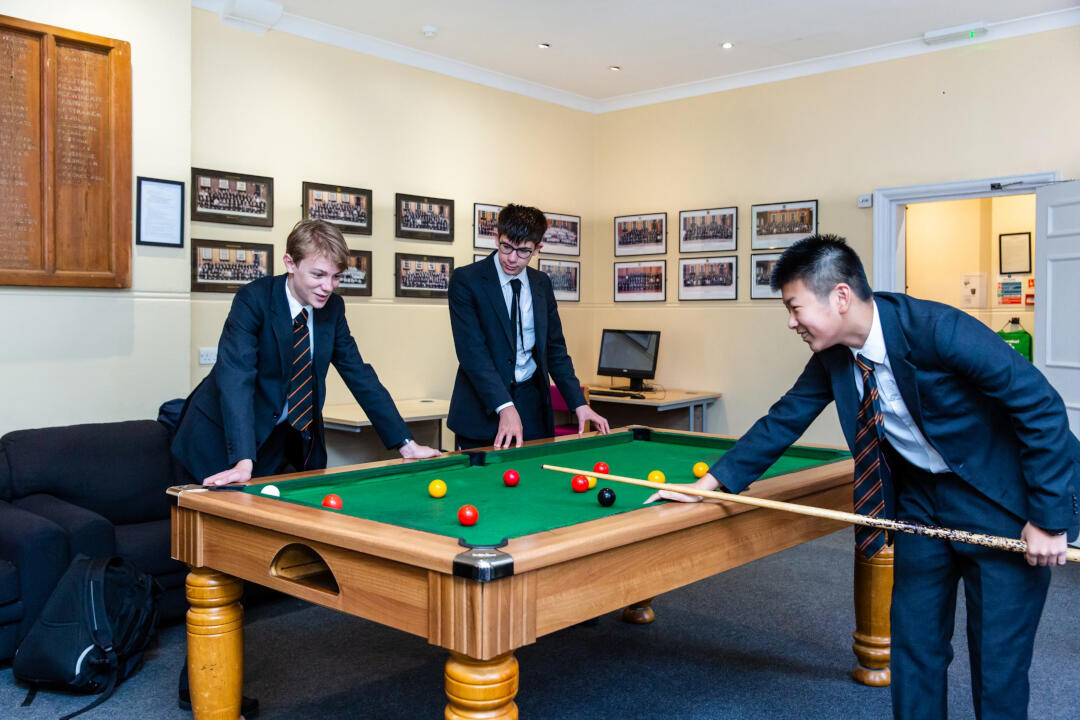 There are 11 Houses in total, six of which have boarders as well as day pupils and all of which have a mix of boys and girls. The six boarding Houses have a dedicated Matron and all pupils have access to our state of the art Health Centre, run by our experienced School Nursing Sister. The Houses each have their own leisure spaces, study areas and dedicated places for pupils to relax, socialise and study.
In addition to the activities of the wider school, every House has its own community life. Either the House as a whole, or smaller groups from within it, can work together to stage concerts, put on plays and musicals, compete in sporting competitions, or organise social outings and events.
Each pupil is allocated a personal Tutor within their House and they meet together both formally and informally each week. Wherever possible, pupils stay with the same Tutor throughout their time at the school, meaning that the Tutor can become familiar with the pupil's interests, abilities and achievements. This is vital in helping the Tutor act as an informed mentor and sounding-board for the pupil, helping them navigate school life, juggle academic and extra-curricular activities, make subject choices and finalise university decisions. This support of each pupil is enacted in partnership with their Housemaster and the two together form the backbone of the pastoral care network within each House, with the Housemaster acting as the main point of contact for parents.
The combination of support from a pupil's Housemaster, Tutor and wider House community is invaluable in helping them to not only make the most of their time at Westminster but to develop and flourish as whole individuals.
House colours and Housemasters
Each House has colours worn in the form of ties (awarded for participation in House teams and events) and t-shirts (worn for House competition). Ties incorporate stripes of two main House colours, seen below (left), while the t-shirts are of the single colour (right). For distinctiveness and clarity in competition, some Houses have a shirt colour which does not exactly mirror the official House colours of the tie.
| | | | |
| --- | --- | --- | --- |
| | | Ashburnham | Mr Benjamin Walton (BDW) |
| | | Busby's | Mr M R Bradshaw (MRB) |
| | | College | Mr Gareth Mann (GDM) – The Master of The Queen's Scholars |
| | | Dryden's | Mr Tom Edlin, OW (TPJE) |
| | | Grant's | Mr Nick Fair (NAF) |
| | | Hakluyt's | Mr C M C Kingcombe (CMCK) |
| | | Liddell's | Dr Ransford Agyare-Kwabi (RAK) |
| | | Milne's | Mr Brian Smith (BJS) |
| | | Purcell's | Dr Gabrielle Ward-Smith (GDWS) |
| | | Rigaud's | Dr Richard Kowenicki (RK) |
| | | Wren's | Ms Bhavna Choraria (BC) |